Toronto, Ontario –  Ontario Craft Brewers are pleased to announce its two newest members — Block Three Brewing Co. and Kilannan Brewing Co.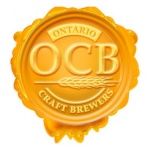 Founded in 2012, Kilannan Brewing is located just outside Owen Sound in the Rockford Plaza. The owner and brewmaster is 23-year-old Spencer Wareham, who is among the youngest brewery owners in Canada. The influence of his German brewing schooling is evident in the traditional beer styles being brewed.
Block Three Brewing Co. actually started out as a few guys getting together every month for some beers, eventually forming their own beer club … and then their own brewery. Located in St. Jacobs, the brewers are striving to create new recipes while maintaining the classics, while keeping ingredients as local and fresh as possible.